Still looking for the perfect Halloween costume that really expresses your interests? Well, if you're looking for something nerdy, geeky or dorky, we've got you covered with this ultimate guide to geeky Halloween costumes.
Best Costume Based Around A Wheelchair: Darth Vader Tie Fighter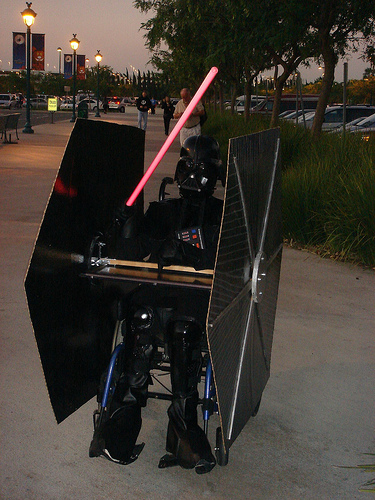 If you thought wheelchair-bound people couldn't have any fun on Halloween, think again. This tie fighter costume takes advantage of the chair and incorporates it into an undeniably cool Star Wars costume.
Best Geeky Pregnancy Costume: Darth Vader With Death Star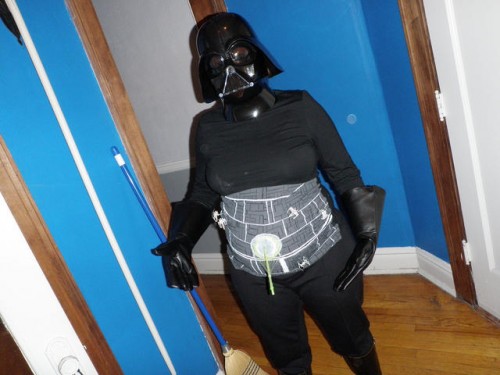 The Darth Vader with his Death Star costume might not be the most elaborate Star Wars costume, but it makes up for lack of complexity with comfort and the use of the baby bump to fill in the Death Star is just brilliant.
Best Utterly Insane Star Wars Costume: Luke Skywalker on A Tauntaun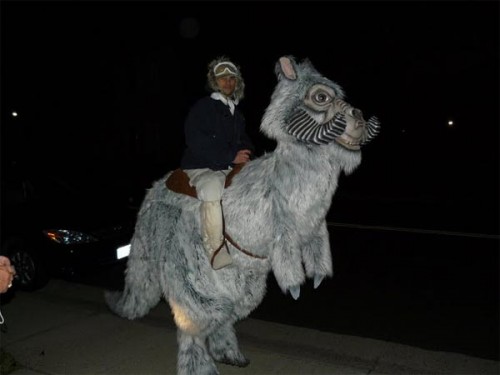 We've all seen our share of hokey, horse-riding costumes, but using expansion foam to construct an incredibly realistic looking tauntaun with Luke Skywalker on top is a whole different story.
Best Transformers Costume: Transforming Transformer
Video link
There are tons of Transformers costumes out there and while most of them are pretty cool, few of them look so convincing when transformed into a car.