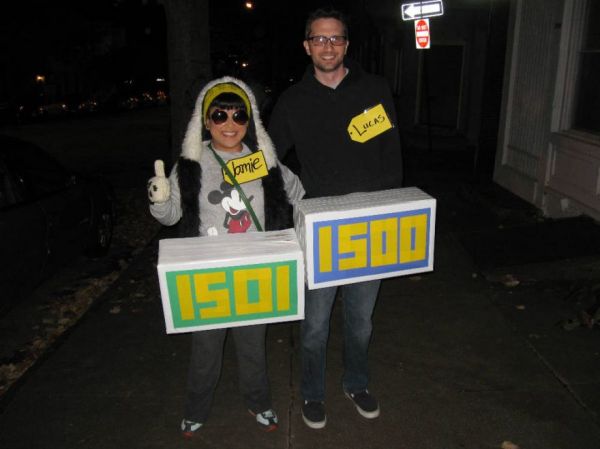 Jamie C and Lucas are costestants on The Price is Right, complete with their estimates!
In Baltimore, they go ALL OUT for Halloween. We had to get creative and make our costumes.

We got crafty and with just boxes, paint and tape we created Price is Right Costumes.
I see that Jamie pulled a dirty trick and outguessed Lucas by one dollar. Way to go, Jamie!